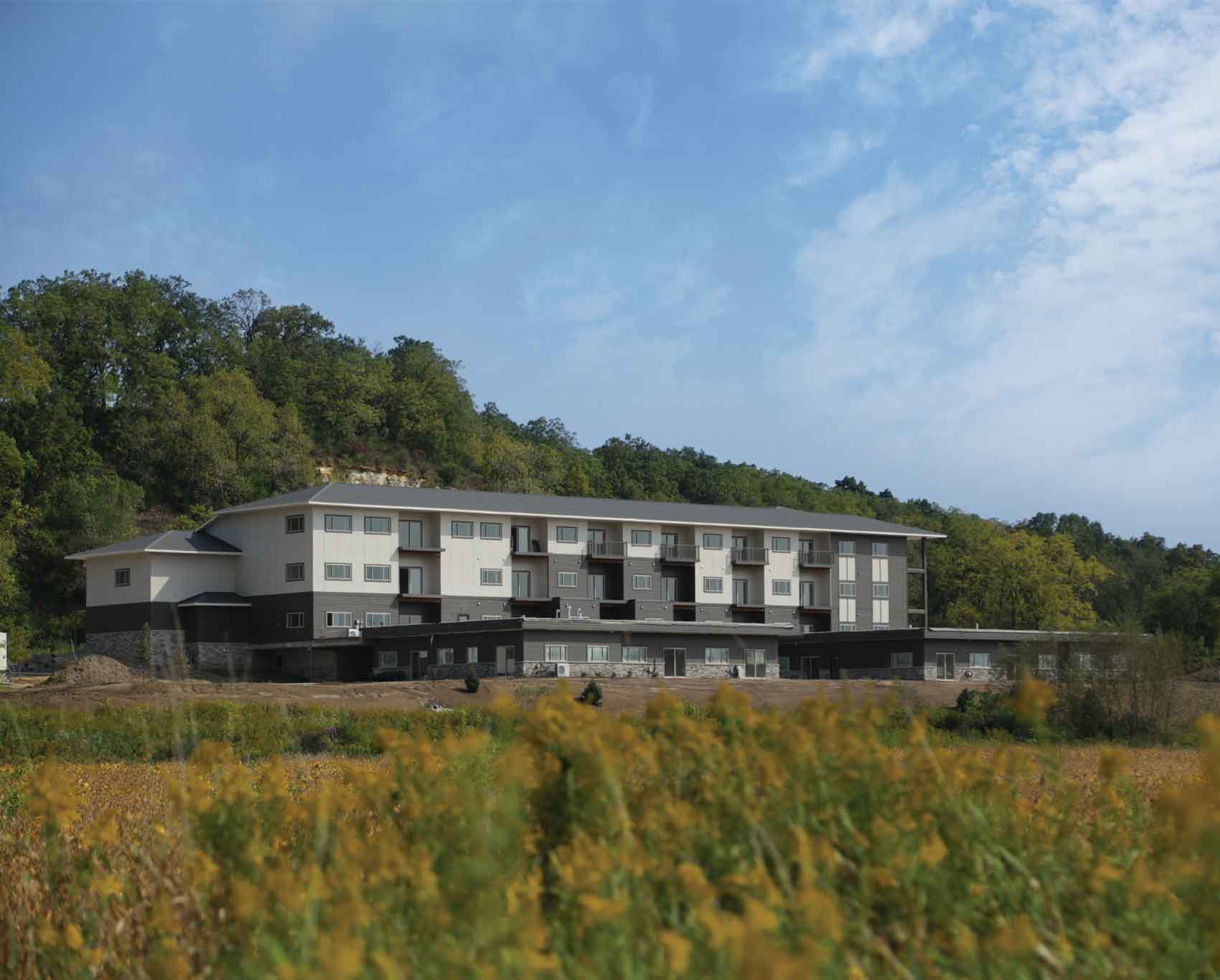 Finding A Home of Their Own
Prairie Haus is an innovative affordable housing concept designed to address the housing needs of a growing workforce population while integrating independent living apartments for residents with special needs. The development is situated on a spacious site overlooking the Little Sugar River with a view of historic downtown New Glarus and adjacent to steep rocky bluffs. The 40-unit apartment community offers a mix of one-, two- and three-bedroom apartments. Primary funding for the project is a Section 42 tax credit allocation from the Wisconsin Housing and Economic Development Agency (WHEDA).
Prairie Haus may not be the first development in the country to combine workforce and special needs affordable housing under one roof, but it may very well be the first of its kind in Wisconsin.